DeKalb County's Aug. 28 $100 gift card-for vac event draws 2,526 Photos by Kelly Jordan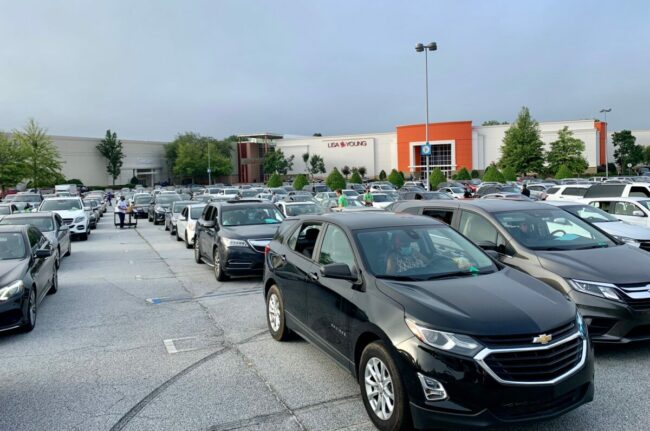 STONECREST, GA—DeKalb County, in partnership with the DeKalb County Board of Health and Medcura Health, on Saturday(Aug. 28) administered an estimated 2,526 COVID-19 vaccinations during an outdoor event that featured music and celebrities at the Mall at Stonecrest. All persons receiving a vaccination also received a $100 prepaid debit card.
"This has been an amazing day for DeKalb County and the region," DeKalb County CEO Michael Thurmond said. "We also served a very diverse group of people from surrounding counties, including Henry, Newton and Gwinnett."That's a good thing because COVID-19 is no respecter of County lines or city limits," CEO Thurmond said. "We saved lives today."
The vaccination event featured guest appearances by renowned gospel singer Dottie Peoples, NBA legend Dikembe Motumbo, trumpeter extraordinaire Milkshake Mayfield, and award-winning gospel radio host Larry Tinsley.
The vaccination event began at 8 a.m. and county officials had planned to end at 1 p.m., but extended the event until about 6 p.m.
DeKalb County Board of Health and DeKalb County Fire Rescue administered voluntary COVID-19 vaccinations to anyone 12 years of age and older during the event.
MedCura Health performed free COVID-19 tests.
DeKalb County Commissioners Mereda Davis Johns
Photos provided.