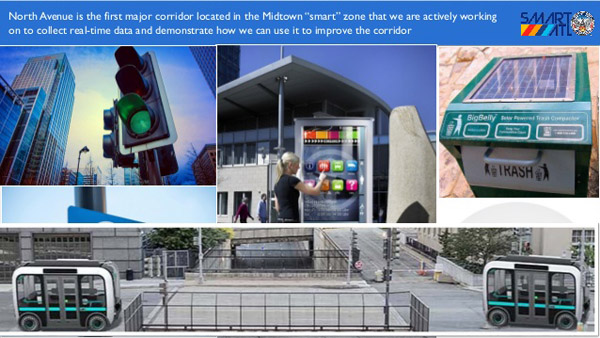 The City of Atlanta has launched the city's first ever "Smart" street. Officials rolled out the North Avenue Smart Corridor Project in a ceremony held on Sept. 14 at Ponce City Market. The North Avenue Smart Corridor, funded by the Renew Atlanta Infrastructure Bond, is now the most connected corridor in the state of Georgia.
Officials say the new technology deploys adaptive traffic signals that change based on what is happening, eliminating stops and reducing wait times. They say the Surtrac adaptive signal system could reduce commute times by 25 percent along North Avenue, which carries more than 29,000 vehicles per day in some spots.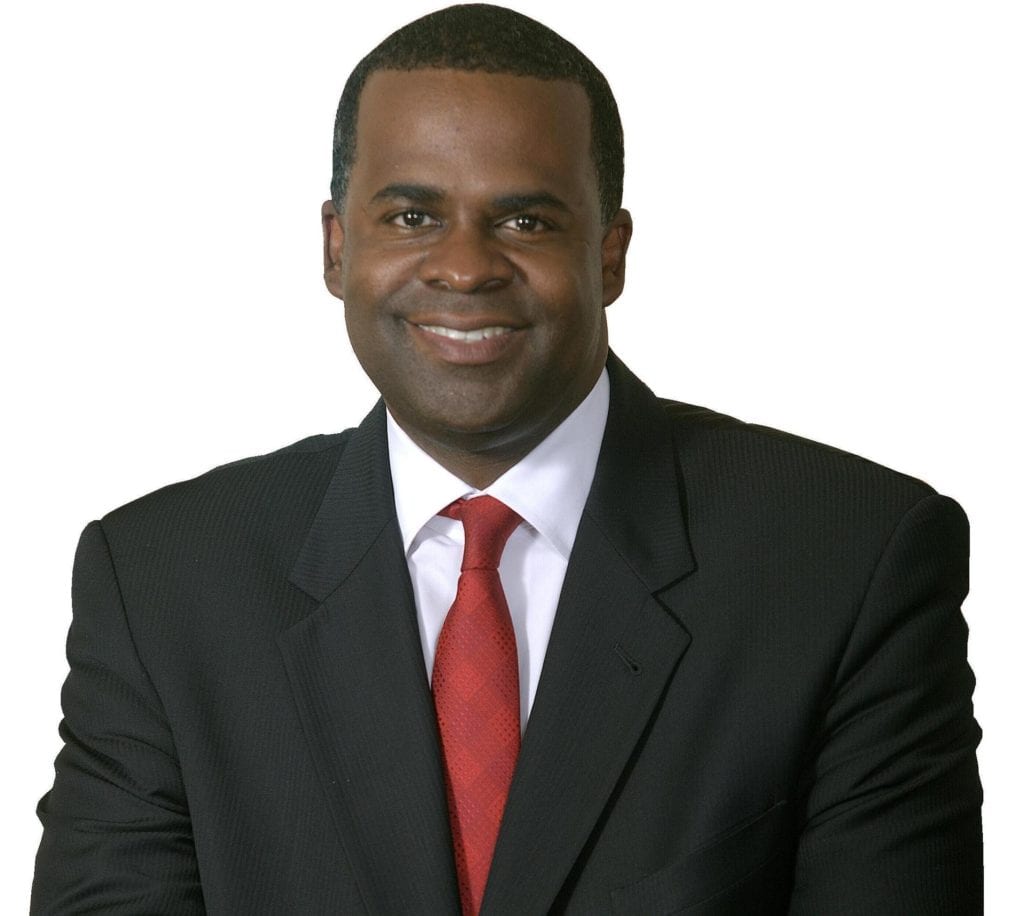 Mayor Kasim Reed said the launch positions Atlanta as a national leader in the Smart Cities movement.
"North Avenue connects some of our city's most important institutions, companies and landmarks, including the Georgia Institute of Technology and our partners at GDOT. With the deployment of advanced technology at 18 intersections, we'll promote a safer, more efficient flow of vehicle traffic, transit, bicyclists and pedestrians," Reed said. "I am so pleased to reach this milestone, and congratulate everyone involved in this exciting, forward-looking effort."
Nearly half of North Avenue is a state route (SR 8), making collaboration with the Georgia Department of Transportation essential. In coordination with GDOT, Renew Atlanta deployed technology and equipment at the signalized intersections along the corridor to support an adaptive traffic signal system, video surveillance and detection system, connected vehicle system and bluetooth travel time and origin destination system. Additionally, Renew Atlanta restriped the corridor to support improved safety and the demonstration of autonomous vehicles that rely on clear striping and signage to navigate the roadway.
North Avenue was chosen for the Smart Corridor Demonstration Project because of its prominence as a major east-west artery in the City of Atlanta serving numerous destinations, institutions, and employment centers such as the Georgia Institute of Technology, The Coca-Cola Company, Georgia Department of Transportation, the MARTA North Avenue Station, AT&T, Central Park and Historic Fourth Ward Park, Ponce City Market, the Atlanta Beltline Eastside Trail, Downtown and Midtown Community Improvement Districts, and single-family neighborhoods.
The corridor is also served by numerous transit operators and routes, intersects with key bicycle routes, and includes 18 signalized intersections between Northside Drive and Freedom Parkway.
The road's unique features offer the City and Georgia Tech an opportunity to study how to improve safety over the current higher than average accident rates as well as better manage multimodal traffic flow during normal traffic conditions and during special events. Earlier this year, the City of Atlanta announced an expanded research partnership with Georgia Tech to capture data and turn this data into actionable information to improve operations along the corridor.
"Georgia Tech has been working with the city of Atlanta since 2015 to design, implement and study Smart Cities initiatives. The North Avenue Smart Corridor represents a triumph of innovation and collaboration between the City of Atlanta, Georgia Tech and numerous businesses," President G.P. "Bud" Peterson said. "By collecting and analyzing data and traffic patterns in the area immediately adjacent to our campus, our students, faculty and staff can partner with the City of Atlanta to create a safer and more efficient place to live, work and play."
In collaboration with the North Avenue Smart Corridor project, where advanced vehicle-to-vehicle (V2V) and vehicle-to-roadside (V2R) technologies have been deployed by the CoA in an active testbed, GA Tech will leverage those technologies to advance a "Green Corridor."  The Georgia Tech team will further support the ongoing efforts though a hybrid implementation of data collection, data integration, data analytics and advanced simulation modeling.  This project lays the foundation for further advancements in real-time, dynamic, data-driven Smart City applications and support online dashboards for system monitoring and operations, closing the control loop with tailored messages direct to individual travelers to reduce emission and energy usage, support real-time optimization of signal control strategies balancing travel time, throughput, emissions, and energy usage, integrating predictive analytics for near-future optimization and expansion of the system beyond North Avenue.
Multiple companies based in Atlanta and the metropolitan area will demonstrate their technology on the Corridor. Applied Information, based in metropolitan Atlanta, is providing all of the connected-vehicle infrastructure for the Smart Corridor as well as the "Atlanta Travel Safely" smart phone app.
The event at Ponce City Market also featured a demonstration of a vehicle that operates on its own provided by Applied Information, Wheego  and TransDev.