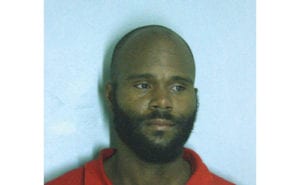 A judge denied bond to a DeKalb County barber accused of fatally shooting one of ex-girlfriend's sons and critically injuring another. The same suspect is accused of robbing a convenience store then leading police on a high-speed chase into Atlanta where he wrecked a police car and a civilian vehicle.
Carlester Gilbert is charged with murder, multiple counts of aggravated assault, and armed robbery for the June 11 crime spree.
That Saturday afternoon, police were called to the Holly Hedge Road home where Rashad  Williams was found dead and his brother, Detavious Kwakye, was found with a gunshot wound to his neck. A third brother and a friend fled the home.
Gilbert, 38, had come to the home and was confronted by Williams for allegedly beating Williams' mother days earlier in Duluth, then taking her vehicle. Gilbert shot Williams in the face and went into the home where he shot Kwakye, before leaving the scene.
Shortly afterward, an armed robbery was reported at a Chevron on 3605 Lawrenceville Highway near Tucker. Officers responding to the scene saw a truck matching the description of the one Gilbert was said to be driving at the gas station.
Several DeKalb County Police cars began chasing the truck Gilbert was driving westbound on Highway 78 at speeds of up to 80 mph. During the chase, Gilbert slammed the truck into the side of one of the pursuing police cars, forcing it to crash into a civilian vehicle westbound on I-20.
Gilbert allegedly threw a gun out of the vehicle before police were able to stop his truck near Lee Street.
Gilbert was arrested, and remains in custody at the DeKalb County Jail.