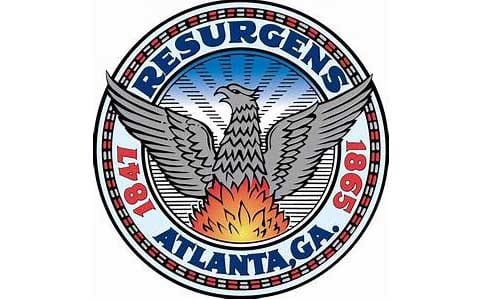 Atlanta is currently in the bidding process to have the honor of serving as an Official Host City of the 2026 FIFA World Cup.™ The world's largest and most prestigious sporting event is coming to the United States, Mexico, and Canada.
Twenty-three cities across North America were submitted as a part of the successful 2026 United Bid, but likely only 16 cities – 10 in the United States, three in Canada, and three in Mexico – will be selected by FIFA as Official Host Cities.
"Atlanta offers the best that any city can offer—rich culture and diversity, support of human rights issues and a history of successfully hosting national and international events – which makes the city a natural place to host the FIFA World Cup," said Atlanta Mayor Keisha Lance Bottoms. "Thank you to the FIFA Organizing Committee for considering Atlanta as a Host City for the 2026 competition."
Atlanta is no stranger to hosting large-scale sporting events. In addition to hosting the historic 1996 Olympic Games, the city has hosted three Super Bowl games, four NCAA Men's Final Four tournaments and 24 consecutive Southeastern Conference (SEC) football championship games.
Many of the world's visionaries have called Atlanta home, including historic changemakers such as Dr. Martin Luther King Jr., Congressman John Lewis and President Jimmy Carter.
Officials say collectively, Atlanta's history in the Civil Rights Movement and diversity also makes the city uniquely qualified to
host this event.
As part of the overall Venue Selection process currently being carried out by FIFA and U.S. Soccer, the Candidate Host Cities have been tasked with conducting a thorough stakeholder engagement exercise to examine the human rights-related risks and opportunities posed for the city of Atlanta in hosting the 2026 FIFA World Cup™. The human rights component of the selection criteria set by FIFA is the most extensive ever for a mega-sporting event.
Atlanta commends FIFA and U.S. Soccer for their commitment to safety and human rights, through their historic human rights protection requirements for Host Cities. The City of Atlanta strengthened the advancement of human rights through Mayor Bottoms' creation of the City's first Office of Equity, Diversity and Inclusion; as well the appointment of a Chief Equity Officer, Director of Immigrant Affairs, Director of LGBTQ Affairs and the City's first Chief Health Officer.
The City of Atlanta is working to soon convene a Human Rights Advisory Council comprised of immigrant community leaders, human trafficking advocates and Atlanta business leaders to discuss the FIFA World Cup™ initiative. Leaders in racial equity, women's rights, disability access and more will be represented in this diverse council. Additionally, the City will host three stakeholder workshops geared toward reviewing and preventing any human rights risks in Atlanta, as well as the legacy of this important work. A preliminary strategy of findings will be presented to FIFA in 2021. If Atlanta is chosen as a host city, this strategy will be executed and built upon in the years leading up to the event in 2026, officials said.