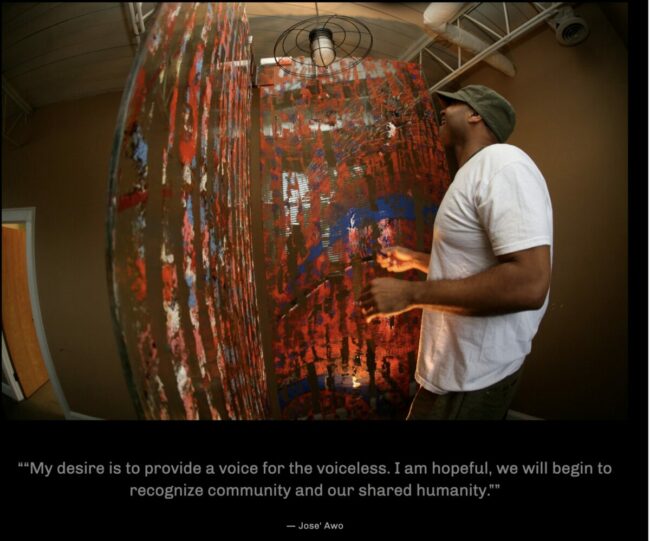 ATLANTA—The Department of City Planning will host Broad Strokes on Broad Street, an art exhibit that will use art and advocacy to combat homelessness in Atlanta.
Broad Strokes on Broad Street, which opened today (Nov. 1), will  host an in-person/outdoor panel discussion moderated by homeless advocate Terence Lester, founder of The Dignity Museum, on Nov. 4, 4 p.m., 99 Broad Street SW, Atlanta
"Homelessness is an issue that affects the entire community. As public servants, it is our responsibility to look for new and innovative ways to come together to help our  neighbors experiencing homelessness," said City Planning Commissioner Tim Keane. "Our hope is that using art as a catalyst for that conversation will increase awareness of issues surrounding homelessness and spur people to take action."
"Our lives expand through the service we give to others," said José Awo, who plans to donate proceeds from his purchased artwork to Caring Works, an organization that provides shelter and services to the homeless for the last 20 years. Aside from buying art at the exhibit, patrons will have an opportunity to view and purchase artwork by appointment only with Awo.
To learn more about the Broad Strokes on Broad Street events and to register for events, visit www.atlcitydesign.com/broad-strokes-on-broad-street.