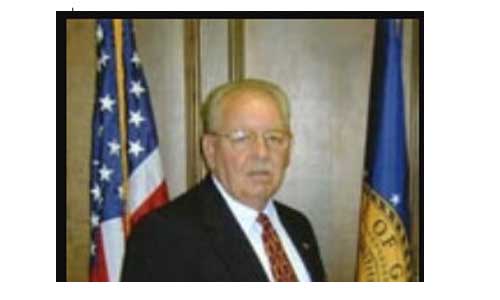 CLARKSTON–Clarkston's former Mayor Lee Swaney, who served two terms from 2002 to 2009, passed awayON DEC. 10.
In his 2001 first run for the mayoral seat on Clarkston's City Council, Swaney touted himself as "a champion for Old Clarkston."  During his tenure as Mayor, the City continued to welcome an increasing number of refugees—making Clarkston to become known as the "Ellis Island of the South."
"Former Mayor Swaney was truly dedicated to Clarkston. He took his civic responsibility to heart," said current Clarkston Mayor, Beverly Burks.
Swaney lived in and was in service to Clarkston for nearly 30 years.
Fondly reflecting on working and building a personal relationship with Swaney, former Mayor Emmanuel Ransom stated, "Lee will be remembered as someone who was very kind to me; and as the person that inspired me to get involved with the City of Clarkston government by way of appointment, resident input, and election. Without him I would have never taken the opportunities to put my two-cents in on matters that impacted Clarkston."
The City of Clarkston extends its condolences to the Swaney Family.  The city will be flying its flag at half-mast in honor of Mayor Swaney.  Services for Mayor Swaney are expected to be released at a later date.