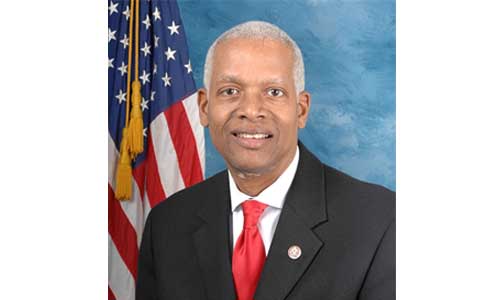 WASHINGTON, D.C. — Congressman Hank Johnson (GA-04) returned to Washington this week to vote on a stand-alone bill to increase economic impact payments to $2,000 for Americans struggling during the pandemic.
The bill passed the House and now goes to the Senate.
"There's a light at the end of the tunnel, but until we get there, Americans struggling to pay rent, put food on the table and stay healthy need our help," said Rep. Johnson. "This money will go a long way in helping make people whole during this difficult time."
House and Senate Democrats have repeatedly called for larger direct payments for the American people. Unfortunately, House and Senate Republicans have repeatedly rejected this proposal, both during negotiations on the omnibus package and on Christmas Eve, when they blocked an attempt to pass today's bill by unanimous consent.
House Overrides Trump NDAA Veto
The National Defense Authorization Act (NDAA) has consistently been passed on a bipartisan, bicameral basis for 60 years – the President's reckless veto harms our troops, their families, and our veterans. It also blocks hazard pay for troops,  stops a provision that renames confederate bases, and stymies new paid parental leave initiatives.
"The House will do its part to protect the safety of our servicemembers and the security our Nation as we vote to override the President's veto," said Rep. Johnson.
The House voted to reject the President's veto of the NDAA. It now heads to the Senate, which also must pass the veto override with a 2/3 or greater majority.