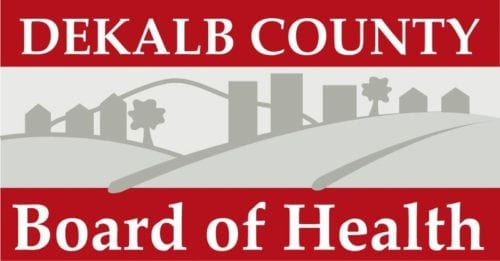 DECATUR, GA— Beginning Saturday, June 5, the DeKalb County Board of Health will modify hours at its Doraville and Stonecrest COVID-19 vaccination sites.
On Saturday, the COVID-19 vaccination site at the Doraville MARTA station will be closed due to the COVID-19 vaccination and food distribution event to be held at four locations throughout the county.
Also beginning on Saturday, the DeKalb County Board of Health's COVID-19 call center will now be closed on Saturdays. The call center will maintain its normal hours during the week, Monday through Friday, 8:30 a.m. until 5 p.m.
Starting Monday, June 7, the Stonecrest vaccination site will operate on the following schedule:
 
Stonecrest
Vaccination Site (former Sam's Club)
Monday
9:00 a.m. – 2:00 p.m.
Tuesday
9:00 a.m. – 2:00 p.m.
Wednesday
9:00 a.m. – 2:00 p.m.
Thursday
9:00 a.m. – 2:00 p.m.
Friday
9:00 a.m. – 2:00 p.m.
Saturday
CLOSED
Individuals seeking vaccination at either the Doraville or Stonecrest site can still register and schedule an appointment via the Georgia Department of Public Health's (DPH) Vaccine Registration and Administration Solution (VRAS) system, via the Board of Health's website or by visiting dphvaccineGA.com. This website is available in English and Spanish.
For individuals without computer access, DPH provides a vaccine scheduling hotline. The phone number is 888-457-0186. This hotline, which offers assistance in languages other than English, is staffed Monday through Friday, from 8 a.m. until 8 p.m., and on weekends from 8 a.m. until 5 p.m.
For more information and answers to frequently asked questions about the COVID-19 vaccine, visit dph.georgia.gov/covid-vaccine or call 888-357-0169.