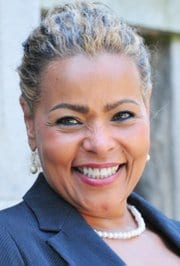 DeKalb County Superior Court Clerk Debra DeBerry is hosting "Passport Day in the USA," a special event on this Saturday, Dec. 2, 9 a.m. until 1 p.m., to provide passport information to U.S. citizens and to accept passport applications.
Appointments are not necessary when applying in the Clerk's Office. You may apply for a passport for routine or expedited service. The DeKalb Superior Clerk, along with hundreds of local acceptance facilities around the county are joining the Department of State in celebrating Passport Day in the USA 2017, national passport acceptance and outreach event.
U.S. citizens mus present a valid passport book when entering the U.S. by air. U.S. citizens entering the U.S. from Canada, Mexico, the Caribbean and Bermuda at land borders and sea ports of entry must present a passport book, passport card, or other travel documents approved by the U.S. government.
For more information about forms, fees and photo requirements, call Fayron Woodley at 404-687-3873 or visit Travel.State.Gov/Passports.
The Clerk of Superior Court's Office is located in the DeKalb County Courthouse, 556 N. McDonough St., Decatur on the ground floor.