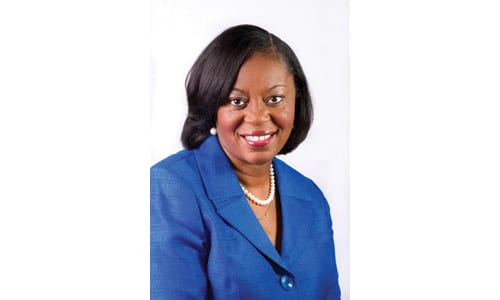 DeKalb County District Five Commissioner Mereda Davis Johnson invites residents of District 5 to join her for a Thanksgiving Turkey & Fixins Giveaway on Saturday, Nov. 21, 10 a.m. to noon, at the Lou Walker Senior Center, 2538 Panola Road, Decatur.
The event is supported by the DeKalb County Board of Health; DeKalb NACCP; First African Community Development; Johnson, Hopewell, Coleman Law Office; Word of Life Christian Church; and The People's Agenda.
"This year, COVID-19 has shifted resources that many people would normally have for Thanksgiving," Commissioner Davis Johnson said. "We are blessed to be a blessing and that's what we are going to do this year "Residents can drive through and get their free turkey, all of the fixins for them to cook and their free flu shot."
"If citizens are in need of a meal for Thanksgiving, want to receive their flu shot, or need masks and hand sanitizer, I encourage them to join us on Saturday, Nov. 21, beginning at 10 a.m.," Commissioner Davis Johnson said.
The event is made possible through the support of DeKalb County Government.
For more information, visit www.commissionermeredajohnson.com.