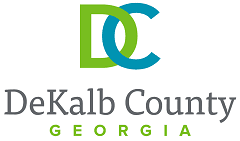 Bar and nightclub owners and their supporters will have a chance to have their voices heard at an upcoming public hearing. The DeKalb County Board of Commissioners (BOC) unanimously voted Nov. 14 to defer action on a proposal to make the last call for alcohol sales at 2 a.m.
The deferral will allow for a public hearing on Dec. 5 before commissioners consider the proposal again. The county also placed a moratorium on issuing any 2018 alcohol licenses for on-premises consumption until that vote takes place.
Dozens of people wearing red turned out to speak against the proposal, saying it would hurt businesses and their employees, if adopted. Opponents also said a public hearing should be held so the public could weigh in. DeKalb County business owner James McCorkle was among the opponents who spoke out deeming the ordinance unfair.
"…You didn't contact anyone from the Georgia Restaurant Association or the private club association to get them involved with what you deem to be an issue with the pouring and the following of the regulation of the law," said McCorkle during public comments at the recent BOC meeting. "If you followed the laws that were on the books, you wouldn't have these issues."
Proponents of the proposal to end alcohol sales for consumption on premises say the late-night establishments negatively impact communities and bring crime.
Martha Gross, of the North Druid Hills Residence Association, held up a long list of crime statistics that she said were the results of after-hours establishments. She said after the fire marshal shut them down, the crimes went down drastically.
Gross, along with John Walters and Gunter Sharp, of the Briarcliff Woods Civic Association, discussed petitions that supported the proposal to roll back the alcohol pouring hours. Gross said over 500 people signed the petition.
DeKalb Commissioner Larry Johnson asked that DeKalb's legal counsel take a look at the public comments that were made and review ordinances already in place concerning pouring hours, noting some establishments already stop pouring early. He said he was concerned that problem establishments were being lumped in with establishments that did not have any or very few violations and he didn't want to penalize law-abiding establishments.
"Is there not some kind of way to look at these ordinances and not just have the broad brush stroke and then try to deal with the issues at hand?" asked Johnson.
Johnson said he wanted to be sure that not all late-night establishments were put into a box "…Because one size does not fit all. We need to make sure we're not being… arbitrary or capricious."
Commissioner Kathie Gannon added that she would like staff to also take a look at any crime statistics associated with late-night establishments to identify problem areas. Commissioner Jeff Rader said he would be glad to work with staff to look at the issues.