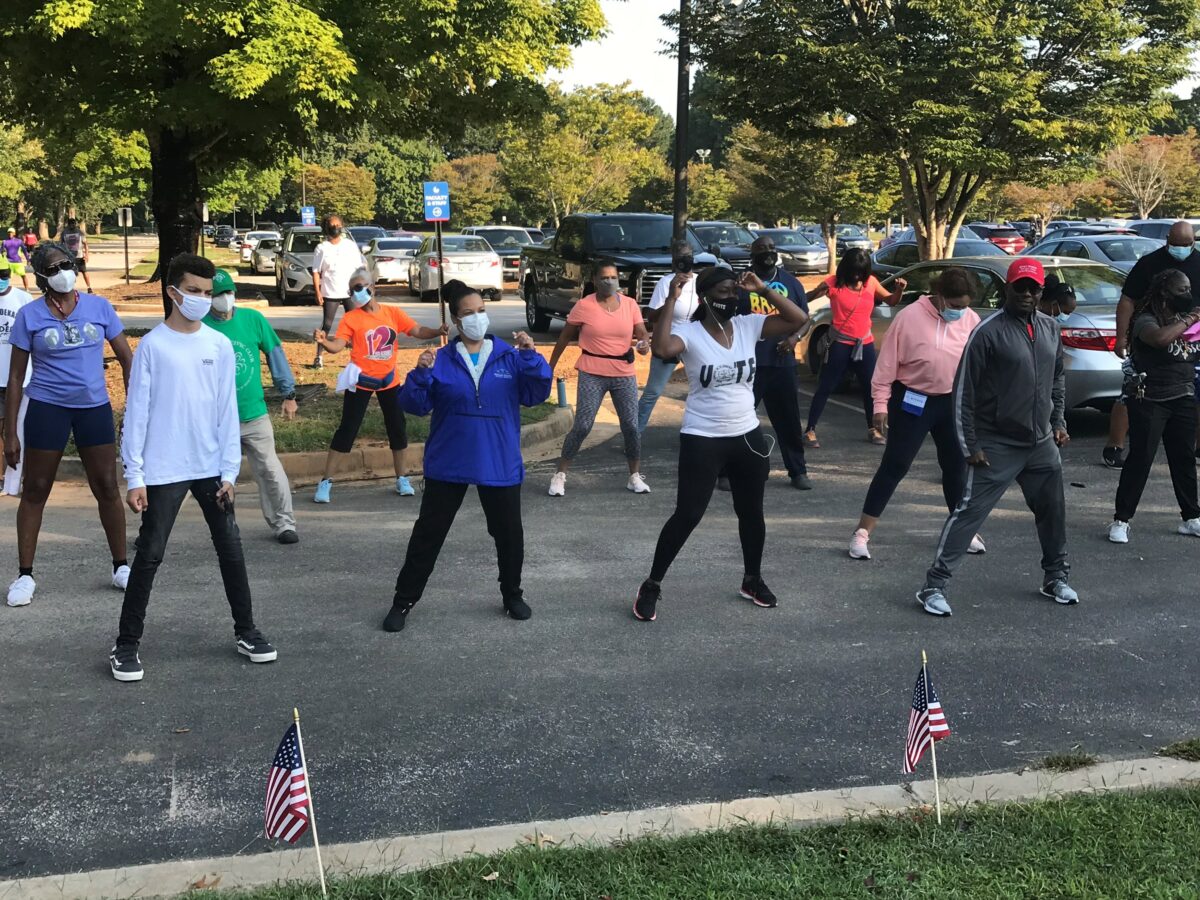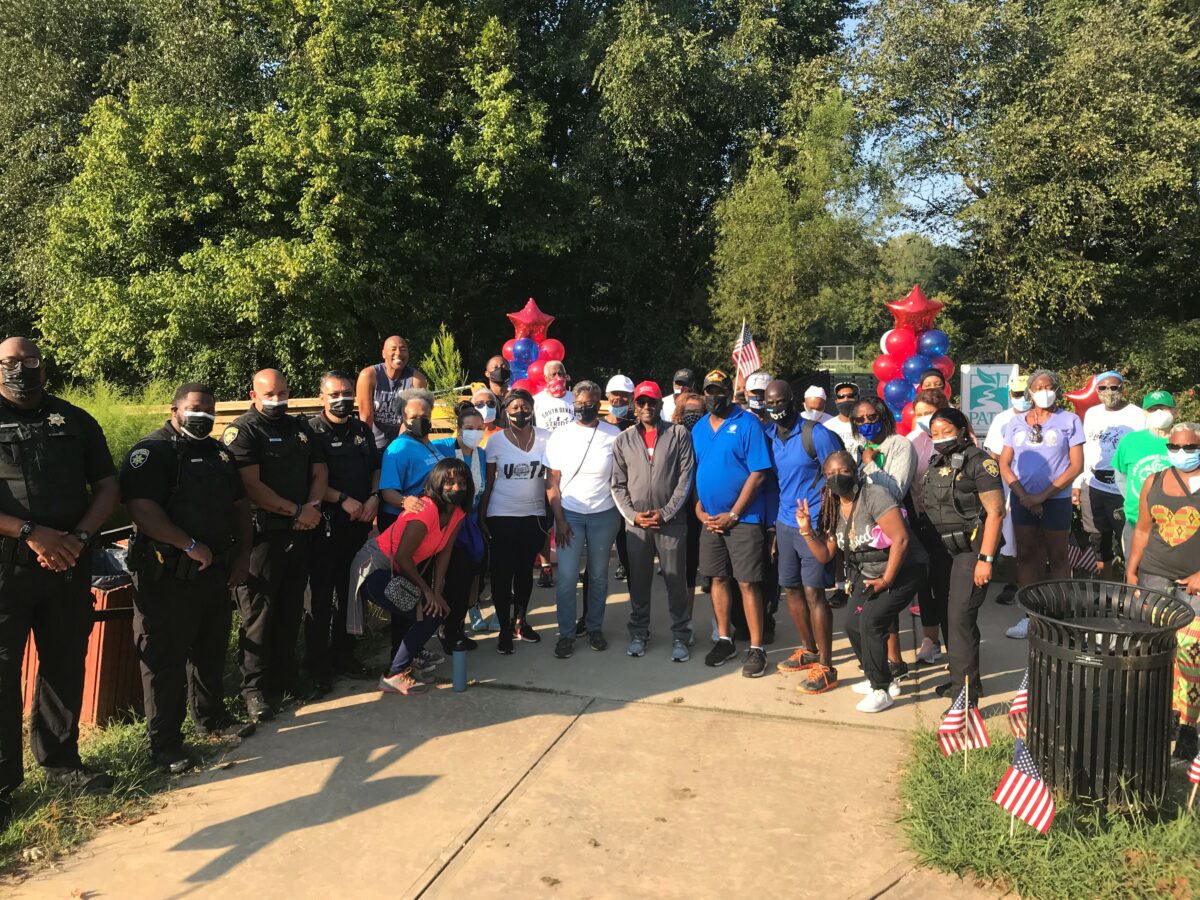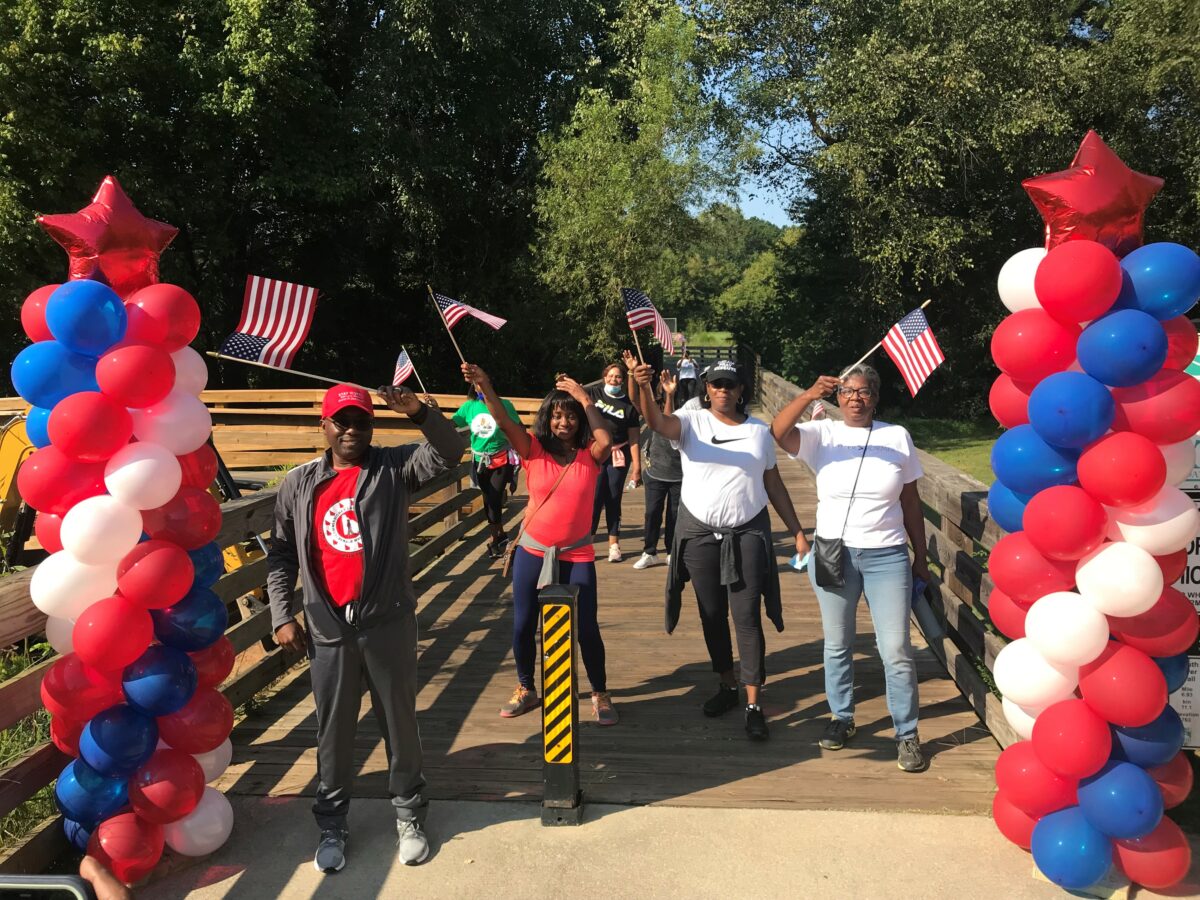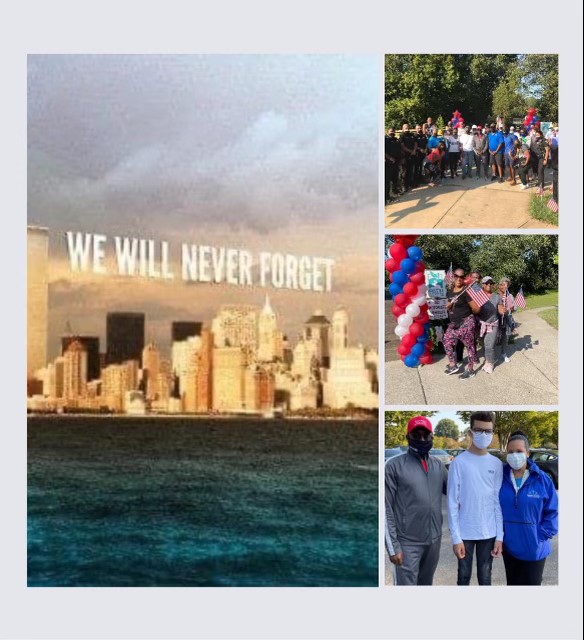 DEKALB COUNTY, GA–DeKalb County Commissioner Larry Johnson held a walk on the DeKalb Michelle Obama trail on Saturday, Sept. 11, 2021 to remember the victims, survivors and families of the 9/11 attacks on the nation. Saturday marked the 20th anniversary of the horrific event, "a moment we will never forget," said Johnson.
On Sept. 11, 2001, 19 hijackers committed murder-suicide on four planes. 
The death toll totaled 2,996 and more than 6,000 injured as a result of the attacks on the World Trade Center in New York City, the Pentagon and United Airlines Flight 93 that crashed in a field.  The attacks remain the deadliest terrorist act in world history.
Commissioner Johnson was joined on the commemorative walk by Presiding Officer Commissioner Steve Bradshaw; DeKalb County School District Superintendent Watson-Harris; South DeKalb Striders Walking Club; Hank Stewart Foundation; Stepp Stuart, producer, choreographer; and fitness guru; and a host of residents from the community.
Johnson said that he wanted to bring the community to together and "honor those who lost their lives and let the families reflect on the memory of their loved ones that we continue to stand with them even 20 years later and beyond."
"It was a time we will never forget in America's history," Johnson said.