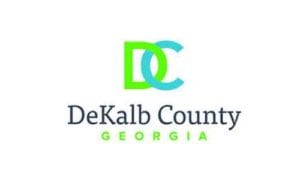 A rigorous review of operations at the DeKalb County Jail by the National Commission on Correctional Health (NCCHC) has resulted in continued accreditation of the facility at the DeKalb County Sheriff's Office.
NCCHC is the private, nongovernmental association that grants public recognition to detention and correctional institutions that meet its nationally accepted standards. The DeKalb Sheriff's Office has been continuously reaccredited by NCCHC since 2002, and also holds "Triple Crown" status for continuous accreditation by the Commission on Accreditation of Law Enforcement Agencies (CALEA) and the American Correctional Association (ACA).
The DeKalb County Jail, an adult detention center, provides medical services to more than 1,500 male and female inmates. Those services include a 24-hour medical and mental health infirmary, a clinic, a separate chronic care housing unit, in-house dialysis, and basic dental services. Also on-site are a pharmacy, nutritionist, x-ray, and ultrasound capabilities. At booking, inmates are medically assessed and become eligible for appropriate preventive, maintenance, and emergency medical care.
"We are committed to providing quality health care for individuals in our custody," Sheriff Melody M. Maddox said. "Accreditation by the NCCHC assures us that we are accomplishing that goal and meeting the highest standards in the industry."
The DeKalb County Jail's FY 2021 funded operating budget is $76 million. Inmate medical costs represented 18 percent of the agency's annual operating budget.