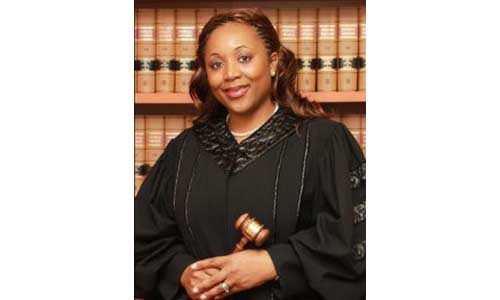 Today, DeKalb County Superior Court Judge Tangela Barrie rescheduled the hearing in the City of Stonecrest vs. Metro Green Recycling Three, LLC lawsuit to allow all parties the opportunity to review new motions that have been filed. The judge did not hear any arguments in today's proceeding, which was held via ZOOM and livestreamed via Facebook.
Judge Barrie rescheduled Citizens for a Healthy and Safe Environment's(CHASE) motion to intervene for Dec. 11, at 1 p.m. CHASE filed its motion on Nov. 18.
Judge Barrie also rescheduled the City of Stonecrest's motion to add Georgia's Environmental Protection Division(EPD) Director Richard Dunn as a party "in his individual capacity" and EPD's motion to miss for Dec 18, 2 p.m. The judge requested that all parties participate in both hearings. 
City Attorney Winston Denmark said that he filed documents electronically by the deadline on Nov. 25, but due to the Thanksgiving holiday, those documents were not fully processed and made available to the other parties until today's hearing.
Judge Barrie asked whether any party objected to CHASE's motion to intervene. Metro Green Recycling and the EPD objected. The City and the County said they had "no position."
"We look forward to the next hearing, and for the opportunity to present our case that Metro Green hid important information from EPD for a permit to build a solid waste site directly next to and across the street from south DeKalb neighborhoods, and that EPD should revoke the facility's permit," said Renee Cail, President of CHASE. "It is critical that the voices of Stonecrest and unicorporated DeKalb residents are heard."