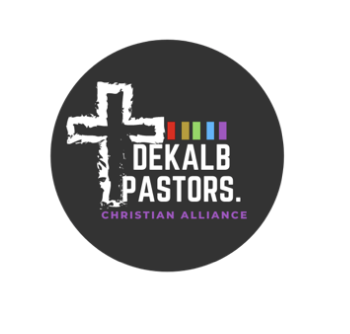 The mission of the DeKalb County School District (DCSD) is "to ensure student success, leading to higher education, work, and life-long learning." On Tuesday, April 26, the DeKalb Board of Education (BOE) by a vote of 4-1, voted to terminate the contract of our seventh School Superintendent in nearly 12 years. The question remains, does the actions of April 26 truly uphold the mission of the DCSD?
For the past week there has been and will continue to be vigorous debate over the recent actions of the DeKalb BOE. As the DeKalb Pastors Christian Alliance (DPCA) we are not here to take political sides in this debate, but we do stand universally on the side of the children of DeKalb County.
We are here as a reminder that adult disputes and debates should never adversely impact the mission of student success for our children. Unfortunately, it appears that certain actions as of late by the entire BOE may have put aside the mission of DCSD. We will not stand by silently and allow adult problems or politics to take precedent over the needs of children. What transpired recently is not the sole fault or responsibility of any one person or group, there is blame all around. However, it is the responsibility of the whole to be a part of the solution and we expect the entire BOE to be a part of the solution.
Our statement to the entire DeKalb Board of Education is simply this; we expect more from you. And to be clear, as the DeKalb Pastors Christian Alliance we desire to see:
Greater stability in the role/person of the DeKalb School Superintendent
3. Greater communication and cooperation among the BOE members
4. Greater communication and cooperation with the Superintendent (whether interim or permanent)
Our statement to the DeKalb Community at large is simply this; now is the time to come together in unity for our children.
Our statement to Governor Brian Kemp and to State School Superintendent Richard Woods is this; now is not the time to inject politics in the future of DeKalb Schools. Whatever, you do within the law, let it also start and end with the children in mind.
As pastors we ask all Board of Education members and staff to adopt this scripture to memory and practice – "How good and pleasant it is for brethren to dwell together in unity….. for there I command the blessing."  Psalm 133: 1 & 3
We have two specific requests for the entire DeKalb Board of Education Members:
FIRST
Join us for a countywide Prayer Service on this Thursday, May 5, 7 p.m.
Host Church: The Covenant Church, 1700 Corey Boulevard Decatur, GA
SECOND
Join us for a DeKalb Pastors Only Virtual Call with members of the DeKalb Board of Education on Tuesday, May 10 10 a.m.
DeKalb Pastors Christian Alliance is a coalition of DeKalb Pastors who lead congregations totaling more than 50,000 people.