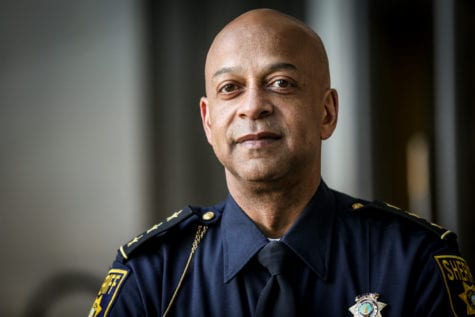 DeKalb County Sheriff Jeffrey Mann is facing misdemeanor charges of public indecency and obstruction after an Atlanta Police officer said he noticed him committing indecent acts in Atlanta's Piedmont Park in an area known for sexual activity after dark.
Mann was arrested on Saturday around 11 p.m. after running from a police officer who pursued him. Mann bonded out of the Atlanta City Jail early Sunday.
The police officer said in his report he noticed Mann approaching him as he stood near a tree in the park: "The male was in an area known for sexual acts after dark. Therefore, I stood back to watch the male's activities."
The officer said Mann exposed himself and began masturbating while walking toward him.
"I allowed the male to get approximately 7 to 10 feet away from me before I used my issued flashlight to shine light on the male. The male immediately fed on foot. I ran behind the male while yelling, "Police, Stop!" Mann looked back at the officer several times but continued to run toward the sidewalk and the street, according to the police report. Mann stopped to tie his shoes, while the officer waited to cross 10th Street and traffic near Argonne Avenue NE. Mann started running again but eventually surrendered and got on the ground as ordered," the officer said in the report.
The officer said he searched Mann and found two condoms in his right pocket.
Mann's spokesperson issued a statement saying that Mann is working with City of Atlanta to clear the charges.
Meanwhile, DeKalb Commissioner Gregory Adams said the incident must play out in the judicial system. He said the alleged incident aside, he still believes that Mann has done a good job in his capacity as sheriff and he is confident that Mann will continue to do a good job. Adams said the DeKalb Board of Commissioners does not have the power to force Mann to step down because he is an elected Constitutional Officer and Adams added that he doesn't believe Mann should step down.
"He was charged with two misdemeanors. Those charges would amount to a fine. I really hope that we can get past this," said Adams.