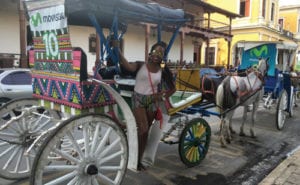 By Pamela Gipson
Traveling while young is one of the best decisions I have made in my mid-twenties. Traveling keeps my eyes open and exposed to the beauty of the entire world while exploring other peoples' cultures. Over the past two years, I have traveled to over ten countries. And to top it off, all my flights were booked off flight deals!
Many young millennials always ask me how I am able to travel so freely and also about the funds needed to travel. Well, it's easy. With flight glitches, I tend to book them around a holiday week so that will give an extra day of fun without taking a day of leave at work. Also, I book my flights and then plan the details out later. I always have at minimum three months to plan for a trip. For housing, I use AirBnB.com where travelers can find great deals on housing versus paying for a hotel.
I enjoy planning the entire trip from start to finish, which keeps me excited leading up to the trip. From finding housing, top-rated restaurants, adventurous excursions, and must-see sites, I plan every aspect of the trip. The key is to do your research and read reviews from previous travelers on how they enjoyed or hated the hotel, excursion, restaurant, etc. Converting money at the airport tends to have a higher exchange rate than outside of the airport. Therefore, it is best to exchange money at a local bank outside of the airport. If you can prepay for a lot of your excursions, please do so. That means less money you will need to carry on your trip. Also, try and arrange for transportation in advance, such as a private driver, since they tend to be cheaper than local taxis.
In March, I traveled to Nicaragua, the largest country in Central America. Nicaragua is amazing and has something for everyone, whether you're a thrill seeker or prefer relaxing on the beach. We rode ATVs, went zip lining, climbed the top of the Mombasa Volcano, visited a coffee plantation, went on a booze cruise and jumped off the boat into the ocean, and took a city tour in Granada.
U.S. currency goes a long way in Nicaragua. We ate a lot of $5 meals, enjoyed $3 cocktails, and purchased a lot of souvenirs for family and friends for really great prices. Estimated cost of the trip: $800 (which included hotels, private driver, food, excursions, and souvenirs). The flight was $300 round trip through Delta Airlines and took about five hours from D.C.
I highly recommend Nicaragua as a country to visit. Traveling has helped me explore new adventures, and gain a newfound appreciation for not only what I am blessed with at home but also what I experience from other cultures throughout the world.
Pamela Gipson is an alumna of the DeKalb County School System. She graduated from Mercer University with a master's degree in Cyber Security. She currently works for the Department of Agriculture. 
Share your vacation 
Whether you're traveling solo or with your family in the U.S. or abroad, we would love for you to share your story with On Common Ground News' readers. Please contact the editor at editor@ocgnews. com. Please include "travel" in the subject line.