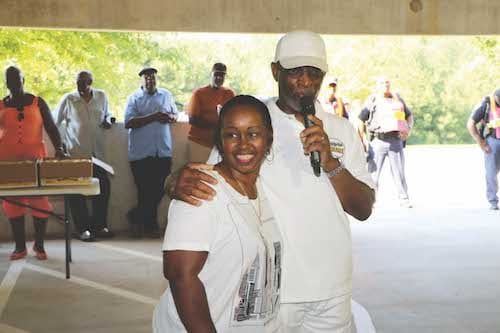 Pastor Micheal Benton of Fairfield Baptist Church in Lithonia sported an all white outfit as the church's parade kicked off its annual Homecoming and Family and Friends' Day weekend on Aug. 5. The celebration honored Pastor Benton, who is retiring after serving as Fairfield's pastor for 40 years, and his wife, First Lady Y'Vonne Benton. The parade included about 100 people who marched or drove, many of them carrying banners that paid tribute to the couple.
After the parade, the fun day, which included free food, was held at the church's campus at 6133 Redan Road. A variety of vendors selling jewelry, clothing and other goods participated in the fun day.
Pastor Benton led the growing congregation of Fairfield through the construction of two sanctuaries, an administration building, a family life center, a parking deck and acquisition of several properties.