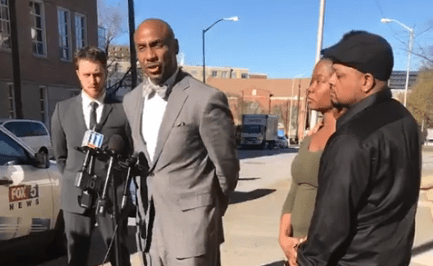 The Family of Willie Whonya Lowery, Jr. is calling for a GBI investigation into Lowery's death, which occurred at the DeKalb County Jail, the Davis Bozeman Law firm said.
"While in the custody of DeKalb County jail, Mr. Willie Lowery was hung to death and the family deserves the Sheriff's full cooperation with the GBI so the truth can be exposed," said Attorney Mawuli Davis, who is representing the family.
The Sheriff's Office said the death of Lowery, 19, remains under internal investigation by the DeKalb County Sheriff's Office of Professional Standards. Lowery had been in custody at the DeKalb County Jail since Jan. 4, 2018 on robbery charges.  Following what has been preliminarily reported as a suicide attempt on February 23, 2018 at the jail, he had been at Grady Hospital.
"Instances of inmate death are never routine and we investigate each situation very thoroughly," Sheriff Jeffrey L. Mann said in a statement. "While preliminary reports indicate that no one else was involved, we will rely on the investigation to determine the facts of the case.  At this point, however, we believe that our trained staff performed as required and that we did all that we could to try to assist Mr. Lowery.
"We offer our condolences to his family and look forward to sharing the results of our investigation with them so that they can have closure after this unfortunate tragedy," Mann said.