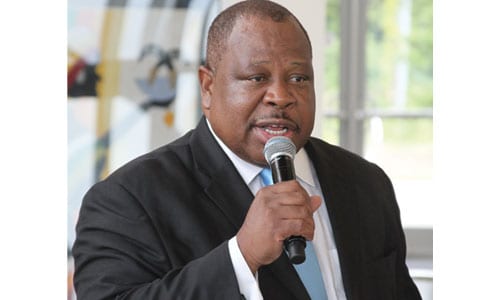 A former DeKalb County Commissioner accused of misappropriating funds intended for business travel has been indicted on one charge of Theft by Conversion. The Grand Jury returned the single count indictment Tuesday (June 2) against Stan Watson, 63, in connection with county-issued funds totaling approximately $3,000.
The charge against Watson dates back to January 2016 when he served as District 7 Commissioner.  At that time, Watson requested and received advance checks for travel expenses related to upcoming business conferences. However, prior to attending those conferences, the Commissioner resigned his position in March 2016 to run for Tax Commissioner.  The State alleges the expense money was then converted to personal use and not repaid until approximately one year later, well after Watson's resignation.  County policy requires any funds advanced for travel but not actually used for said travel be returned to the County immediately.
Following his indictment, a Grand Jury warrant was issued for Watson's arrest. It is anticipated he will surrender to authorities.
The case will be prosecuted by the District Attorney's Anti-Corruption Unit. A trial date has not been set.