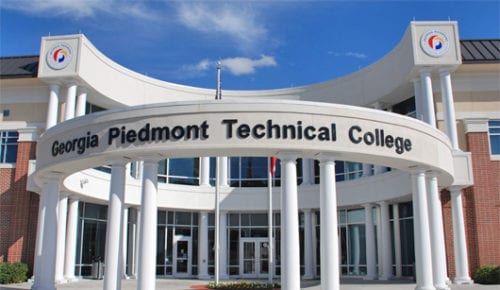 Georgia Piedmont Technical College's Licensed Practical Nursing program has been ranked #1 in the state by www.practicalnursing.org, a website dedicated to providing substantive information to prospective students who are considering a career in nursing.
GPTC's practical nursing program achieved a 100 percent pass rate on the National Council Licensure Examination for Practical Nursing (NCLEX-PN) from 2012 through 2015, which was practical nursing org's evaluation period.
"I congratulate the students who passed the NCLEX-PN exam and the four full-time faculty members who shepherded them through the curriculum and testing," said GPTC President Jabari Simama. "Their success is our success."
To determine Georgia Piedmont's ranking, website officials analyzed 22 schools throughout Georgia that offer LPN programs. Of those, 10 were ranked by the officials.  Georgia Piedmont Technical College's LPN program was ranked first, with Ogeechee Technical College in Statesboro placing second and Chattahoochee Technical College in Marietta placing third.
Practicalnursing.org uses several criteria to evaluate schools that offer LPN programs, but the school's pass rate on the NCLEX-PN is weighted heavily.  The NCLEX-PN exam content is based on four categories: Safe and effective care environment; health promotion and maintenance; psycho-social integrity; and physiological integrity.
For more information regarding Georgia Piedmont's Licensed Practical Nursing program, please contact Kaye Henry, program director, at 770-786-9522 ext. 5047 or henryk@gptc.edu.