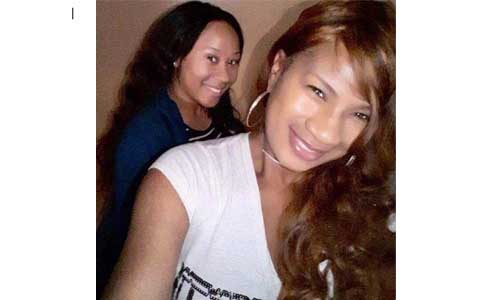 March 29, 1969    Dec. 22, 2020 
Story Update Dec. 26:
Funeral Services for Heather Hudson will be held on Wednesday, December 30, 2020, at Bushelon Funeral Home at 1p.m., 800 14th Street SW Birmingham, Alabama 35211 Pastor Otis Johnson, officiating Viewing will be on Tuesday, Dec. Dec. 29, 2020.
Orrin "Checkmate" Hudson lost his sister, Heather on Dec. 22. Heather Hudson was critically injured in a car accident on Friday (Dec. 18) after she had a medical emergency, lost control of her car and hit a pole in Birmingham, AL, where she lived, Mr. Hudson said. Heather Hudson was 51.
Orrin Hudson, one of DeKalb County's most well-known champions for children and founder of Be Someone, expressed his sadness when learning that his sister passed away.
"My sister is in a better place. She had a heart bigger than the state of Texas. I think she ultimately died from a broken heart. Her heart was never the same after we lost our mother on July 22, 2019," said Hudson. "Ironically, Heather died on December 22. She was a quiet, beautiful soul who always kept a smile on her face."
Hudson said Heather was one of his younger sisters.
"I have six sisters and six brothers. I am the middle child," said Hudson.
Ms. Hudson worked for the U.S. Postal Service in Birmingham, Al.
Ms. Hudson had three adult children: Raquel, Christopher and Joshua.
"My niece and nephews are taking it hard right now. We need prayer right now and we appreciate everyone who has reached out to us," said Hudson.
"Heather would want me to tell each of you, hug those who are closest to you, look them in the eye and say, "I love you," Mr. Hudson said.