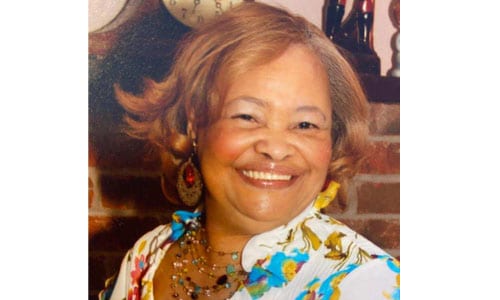 March 20, 1947 —  Oct. 18, 2020
Family and friends will celebrate the life of Helen Ruth Dean Kemp this weekend in Decatur, Georgia.
Mrs. Kemp, the sister of Rockdale County community activist Josie Dean, passed away after illness on Oct. 18. She was 73.
Helen Ruth Dean was born on March 20, 1947 to John Henry Dean and Mary Pearl Dean in Greenwood, S.C.  She received her education at Lucy Laney High School.
She was married to the late James Kemp, Jr.
Mrs. Kemp leaves to cherish her memories: her mother, Mary Pearl Dean; two sons, Calvin Tyrone Glover  and Jerry Glover; her daughters, Debbie Downing, Carolyn Glover Erves (son-in-law Thomas Erves); four brothers, John Henry Dean, Jr., Roy Dean; James "Deka" Dean, and Ralph Dean; and Ralph Dean; four sisters, Diane Rouse, Cecelia "Tim" Davis, Louise Carpenter and Josie Dean Hendricks; a host of grandchildren, great-grandchildren; nieces, nephews and cousins.
The viewing for Helen Ruth Dean Kemp will be held on Friday, Oct. 23, 3 to 7 p.m., at Raleigh Rucker Funeral Home, 2199 Candler Road, Decatur.
The homegoing service will be held on Saturday, Oct. 24, 1 p.m., at Raleigh Rucker Funeral Home, Pastor Angela Roberts, eulogist. The service will be livestreamed via Facebook.