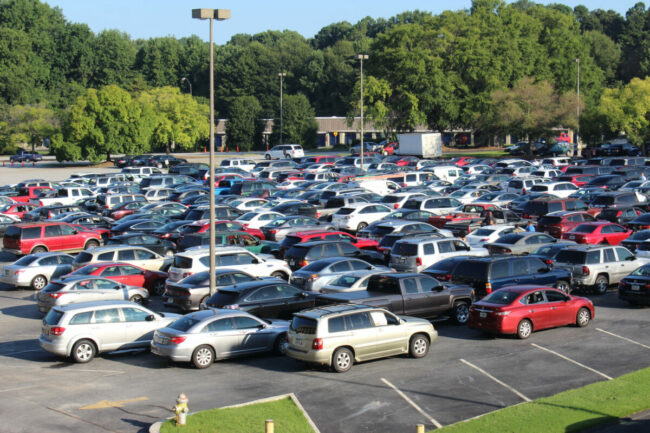 DECATUR, GA—Hundreds of cars and pedestrians have gathered at the Gallery at South DeKalb Mall to receive COVID-19 vaccinations during an event sponsored by DeKalb County Government today.
NBA legends Dikembe Mutombo and Dominique Wilkins are expected to make an appearance during the event today.
Anyone who gets vaccinated will receive a $100 prepaid debit card during the vaccination and testing event on Saturday, Aug. 14. Walk-ups are also welcome.
Until 1 p.m. today, DeKalb County Board of Health and DeKalb County Fire Rescue will administer voluntary COVID-19 vaccinations to residents 12 years of age and older at The Gallery at South DeKalb, 2801 Candler Rd., Decatur, GA 30034.
MedCura Health is also administering free COVID-19 tests.
Residents will be able to remain in their vehicles when receiving vaccinations.