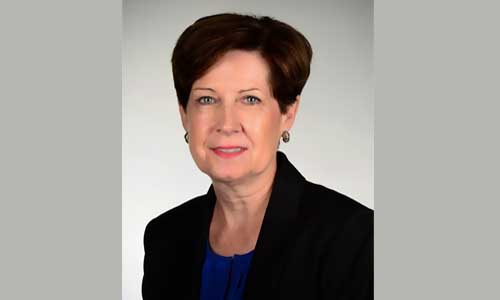 MARTA has named Elizabeth O'Neill as its interim general manager and CEO to succeed Keith T. Park, who announced he is leaving to become president and CEO of Goodwill of North Georgia.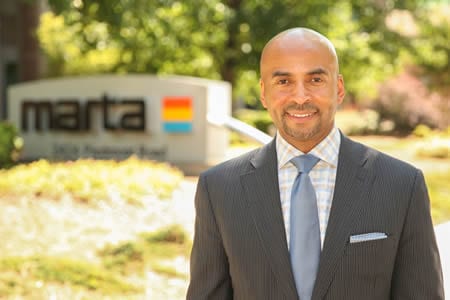 MARTA's Board of Directors voted unanimously Sept. 7 to approve O'Neill, a 22-year MARTA veteran who currently serves as chief legal counsel.
"One of Keith Parker's many strengths has been his ability to assemble a world class senior management team," said MARTA Board Chair Robbie Ashe.  "Supported by Parker and newly named deputy general manager Arthur Troup, O'Neill will help ensure a seamless transition and carry MARTA forward as we launch a national search for a permanent chief executive.  She has my utmost respect and unequivocal support."
O'Neill started her career at MARTA as senior associate counsel in 1995 and was promoted to Chief of Litigation in 1999. She was named Chief Counsel and Assistant General Manager in 2006.  In 2013, O'Neill was elevated to the C-Team as chief legal counsel and has been a trusted advisor to MARTA's senior leaders and its board.
"I am tremendously humbled by this appointment and look forward to working with the men and women who continue to make MARTA great," said O'Neill. "These are truly exciting times for MARTA as we continue to deliver the highest level of service while building upon our standard of excellence, enhancing our system through technology and expanding our service footprint."
O'Neill is a member of the State Bars of Georgia, North Carolina and New York, as well as being admitted to practice law in the federal courts.  She is a graduate of St. John's University School of Law, and lives in Atlanta.
O'Neill and Troup will work with Parker during his remaining tenure to ensure a seamless transition. Parker plans to work another six weeks, a MARTA spokesperson said.
Parker joined MARTA in December 2012. Since taking the helm, Parker worked with MARTA's Board of Directors to balance the Authority's $1 billion annual budget, improve efficiencies, increase bus and rail service, and enhance the overall customer experience. Once on a path to insolvency, the Authority  now boasts cash reserves topping $240 million.
In 2016, City of Atlanta residents overwhelmingly supported a MARTA ballot measure that will generate an estimated $2.5 billion over the next 40 years for high-capacity rail improvements, new infill rail stations, expanded bus routes and other services. In 2015, MARTA extended service into Clayton County.
During his tenure, Parker spearheaded the Authority's reinvigorated focus on transit oriented developments while enhancing the ridership experience through our partnership with Soccer in the Streets, as well as launching Fresh MARTA Markets and Artbound – the transit system's newly launched program aimed at aesthetically enhancing the rail system.