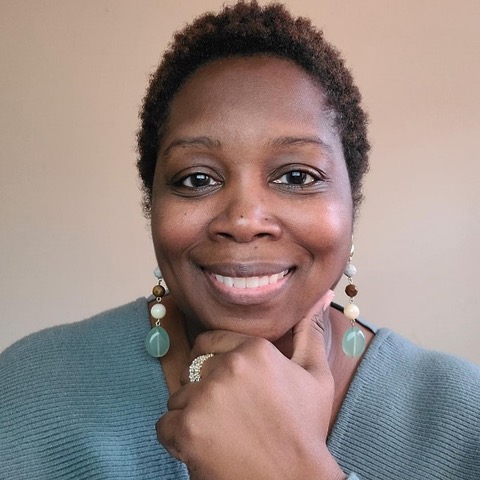 By Dele Lowman Smith
DeKalb Board of Registration and Elections Board Chair
DEKALB COUNTY, GA— At a time when too many Americans are enthralled with misinformation and conspiracy theories that erode public confidence in our elections, those of us who have chosen to be stewards of this sacred franchise have no such luxury.
Elections officials are compelled to make decisions based on facts, within the bounds of the law, and to the benefit of every eligible voter, regardless of political affiliation. Likewise, we have a duty to ensure electoral operations are administered with excellence because incompetence has the ability to disenfranchise as much as any anti-democratic law can. 
These responsibilities weighed on me when I accepted the chairmanship of the DeKalb County Board of Registration & Elections in 2021  and contemplated the impact I sought to have in this role. My vision for DeKalb Elections is shaped by the spirit of my Aunt Big Rose and Grandpa Hugh. Aunt Big Rose, my father's great aunt, was the daughter of formerly enslaved parents and frequently babysat me and my brothers throughout our childhood. She was our personal embodiment of the familiar Faulkner quote: "The past is never dead. It's not even past." And due in part to the efforts of my maternal grandfather, Hugh Jackson, Sr., a 30-year veteran of the Urban League movement, Aunt Big Rose and millions of other Black Americans gained access to the vote.
While this family legacy inspires my leadership, it only matters inasmuch as it translates into practical improvements to the voter experience and a demonstrable commitment to operational excellence. That is why we prioritized recruiting a visionary executive director with the skills and experience to lead DeKalb Elections into the future. Additionally, we strengthened our governance foundation as a Board, revisiting our outdated bylaws to codify accountability, transparency, and role clarity. And finally, with the support of the DeKalb County CEO and Board of Commissioners, we are ensuring that the department is appropriately structured, resourced, and staffed to meet the evolving requirements of modern elections administration. In so doing, we strive to make DeKalb County a pacesetter for elections in the Southeast.
To be sure, safeguarding free and fair elections in DeKalb is much bigger than me and my colleagues. Even as we actively work on behalf of DeKalb County voters, state and federal law dictate just how effective we can be in this regard. And while ideological disagreements are to be expected, equitable citizen participation in the electoral process should not be a partisan issue. In fact, I can confidently state that my Board colleagues and I are anchored in the same fundamental belief that all eligible voters should have the uncompromised right to cast their ballots despite party affiliation. During my time on this Board, as a member and now as Chair, this bipartisan body has worked to expand access, facilitate the flow of information, and safely navigate the ongoing pandemic for our voters.
The 2020 election cycle was a historic triumph for democracy, boasting record turnout and uniformly hailed by infrastructure security experts as "the most secure in American history." This unparalleled civic engagement was enabled by giving citizens myriad options to exercise their constitutional right to vote, including a statewide online portal for absentee ballot requests and more than a dozen early voting sites, along with more than 30 secure absentee ballot drop boxes in DeKalb County alone.
Rather than building on this logistical success, the General Assembly instead chose to enact legislation that drastically compromises ballot access. Senate Bill 202 (SB 202) reduces the amount of time to request an absentee ballot, limits early voting locations, and curtails access to absentee ballot drop boxes, among other provisions.
These retrogressive policies have no logical basis, either in mitigating an existing issue or improving the voter experience. Based on voting trends in Georgia over the past two years, SB 202 will inhibit access for minority voters, seniors, lower-income voters, voters with disabilities, college students registered to vote in Georgia, and other underrepresented or marginalized voter groups.
These measures not only weaken and delegitimize the electoral process, but they unnecessarily make it harder for county elections officials to do our jobs. Despite this, my colleagues and I remain committed to using every legal avenue to preserve voters' access to their most fundamental right. Aunt Big Rose and Grandpa Hugh are my reminders that we do not have to look far back into our past to see the consequences if we fail.
The Board of Elections, our Executive Director, and our dedicated employees and poll workers are up to the challenge. Nevertheless, we cannot do this alone. Competent elections administration requires fair and equitable voting laws in order to be most effective, which only happens when citizens hold their elected officials accountable for rejecting disinformation and upholding democratic principles.
As the eyes of the nation are upon us during the 2022 elections cycle, commit now that you will create and execute a voting plan and hold us accountable as we fulfill our commitment to keep voting accessible and fair.
Not only can we do this, we must!