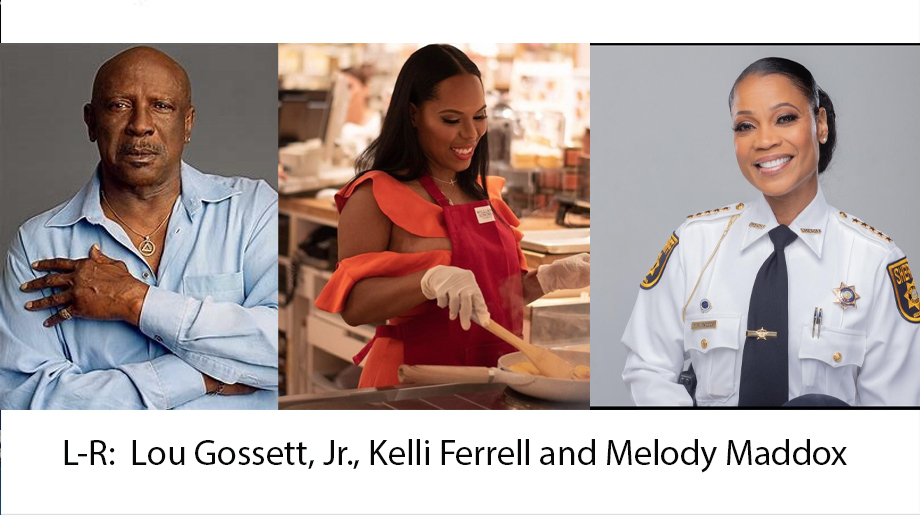 DECATUR, GA—JABY, INC. today announced its honorees for the 2021 International Trailblazer Awards, which will be held on July 18 at the Courtyard by Marriott Downtown/Decatur,130 Clairemont Ave. Decatur. The annual awards recognize the outstanding contributions of community leaders and celebrities doing great things in the community.
Last year's honorees Oscar winner Lou Gossett Jr., Nana Chicken & Waffles owner Kelli Ferrell and DeKalb Sheriff Melody Maddox will join the 2021 honorees:
DeKalb Superior Court Judge Shondeana Morris
Women's Professional Long Drive Champion Troy Mullins
Clayton County School Board Chair Jessie Goree
Atlanta Real Estate Extraordinaire Akia Shaw
Atlanta Radio Host Raheen Ashimi
Decatur Presbyterian Church's the Rev. James Todd Speed
Several other 2020 honorees also will be recognized due to the 2020 event being cancelled because of the COVID 19 pandemic.
The program includes a VIP Red Carpet event, hosted by WSB TV's Veronica Waters, beginnng at 5:30 p.m. along with a silent auction. Doors will open at 6:30 p.m. for the Awards Program, which will begin at 7 p.m.
Tickets must be purchased in advance. No ticket sales at the door.
Tickets are available at www.eventbrite.com or by calling 404-913-9791.