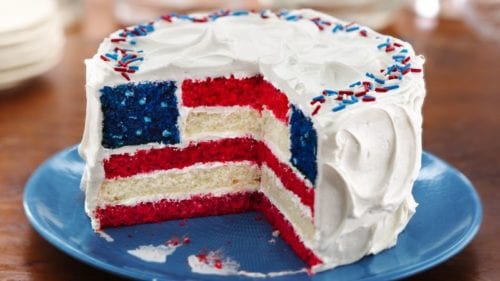 The inaugural "Celebrate Community Parade" will step off on Saturday, July 1, at 10 a.m., from Conyers First United Methodist Church, 921 North Main Street in OIde Town Conyers.
Residents are encouraged to gather in the church parking lot as early as 9:30 a.m. for the walking parade that will feature decorated wagons, bicycles, and golf carts. Those participating in the parade as well as spectators along the half-mile route through the historic residential district of Olde Town Conyers are encouraged to wear red, white and blue or patriotic attire. Prizes will be awarded at the parade's conclusion for best-decorated wagons, bicycles, golf carts and most patriotic pets.
"We listened to residents who've wanted a patriotic event in Conyers so we thought we'd try something the weekend before the July 4 holiday," said Olde Town Event Coordinator Sandy Fowler. "This parade will have a real
homegrown feel to it and we hope we'll have just as many spectators along the route as participants in the parade all decked out in their red, white and blue. It will be a celebration of our community and our country."
Streets impacted will be North Main Street, College Avenue, Park Circle and a portion of Rosser Street. No motorized vehicles will be allowed in the parade and no vendors will be permitted in the parade staging area. There is no cost to participate in the parade.
For more information on the event, contact the Conyers Welcome Center at 770-602-2606 or visit www.conyersga.com.