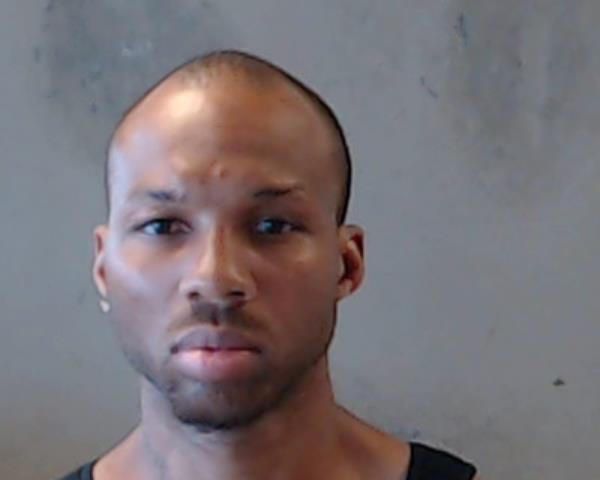 DECATUR, GA–DeKalb County District Attorney Sherry Boston announced today (Oct. 1) that a conviction by jury trial in the murder case against Randy Haynes, a 39-year-old Stone Mountain man accused of fatally stabbing Caritha Blanks, 43.
Haynes was convicted on two counts of Felony Murder, Armed Robbery, Aggravated Assault and Possession of a Knife and sentenced to life in prison. A surveillance video aided in the identification of Haynes, officials said.
The incident occurred on the evening of June 3, 2019 in the 5000 block of Memorial Drive in Stone Mountain. Haynes and the victim had arranged a meeting. Haynes can be seen on surveillance video leading Blanks behind a business/building, stabbing her multiple times, and then fleeing the scene with the victim's purse. Blanks, seriously injured and screaming, made her way back to the sidewalk along a busy portion of Memorial Drive where she collapsed. A passerby called 911 and stayed with her until police arrived. Blanks, who sustained eight stab wounds to her torso and lower body, was transported to Grady Memorial Hospital where she later died as a result of her injuries.
The identity of the defendant was unknown for several months. In August 2019, a detective from the DeKalb County Police Department sent surveillance footage from the crime scene to a local news station that ran a Crime Stoppers report. A member of the defendant's family immediately recognized him and promptly notified police.
Following his conviction, t Haynes was sentenced to life without the possibility of parole plus five years to serve consecutively in custody by DeKalb Superior Court Judge LaTisha Dear Jackson.
The case was prosecuted by Senior Assistant District Attorney Franklin Engram, with assistance from Senior Assistant District Attorney Shannon Hodder, DA Investigator Jerald Dalton, and Victim Advocate Desiree Livingston. Detective DH Collins of the DeKalb County Police Department led the initial investigation.