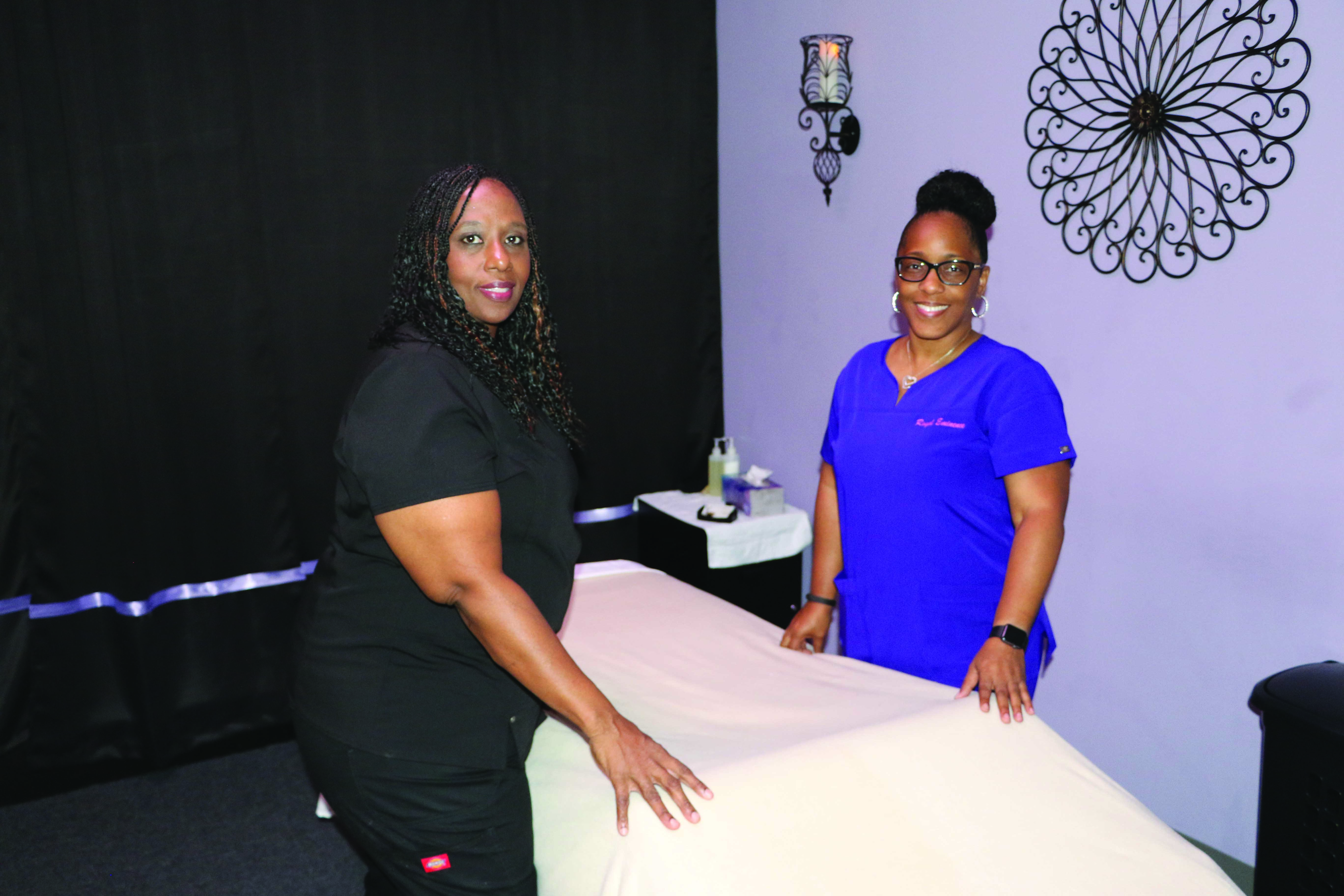 By Nate Hill
Many people think of a massage as a great way to relax. That's true, but it's not the only reason to get one. Massages also have a number of health benefits and these benefits are what led Mary Stallings to open Rejuvenation Massage & Body Work in Conyers.
Stallings wanted to assist patients suffering from pain that could be treated with massage therapy. She initially began serving clients in the Snellville area where she mastered her craft for three years before starting her own practice in February 2016.
"My journey began in Virginia with an interest in caring for my now deceased mother. She suffered from diabetes, and it resulted in the loss of her legs due to poor circulation associated with blood flow," Stallings said.
Stallings said she believes her mother's legs might have been saved with better advances in medicine. Before her mother died, Stallings began to take notice of how effective massage was at improving blood flow throughout the body, and how effective it can be in pain management.
According to the American Massage Therapy Association (AMTA), 50 percent of all consumers now list "medical" as the top reason for getting a massage, followed by "relaxation"(28 percent) and "pampering" (14 percent). Therapeutic touch, in general, can lower blood pressure, decrease stress response, relieve migraines, stiffness, soreness and spasms, the AMTA said.
Stallings said that results are often not immediate, but may require a few sessions to properly address the cause of the affliction.
Rejuvenation Massage and Body Work offers Swedish, Deep Tissue, Sports, Hot Stone, Prenatal, Reflexology massages. She also uses Cupping Therapy, which dates back to ancient Egyptian, Chinese, and Middle Eastern cultures where cups are placed on the skin to create suction mobilizing blood flow to promote the healing of a broad range of medical ailments such as fibromyalgia, varicose veins and diabetes.
The business also offers the services of a licensed esthetician, Chauntey Harvey. The menu includes facials, sauna wraps and teeth whitening. The facial treatments focus on deep cleansing, purification, and hydration therapy. Waxing and sugaring hair removal are also available, as well as makeup application for brides, proms and other special events.
Massages are available for 30 minutes, 60 minutes, 90 minutes and 120 minutes. Stallings said most clients opt for the 60-minute service, which costs between $55 (Swedish)  to $90 (Hot Stones).
Rejuvenation Massage & Body Work is located in the Bank of America Professional  Building on the second floor at 1540 Hwy. 138, Suite 2B, Conyers. Hours of operation: Monday – Thursday, 9 a.m. – 7 p.m.; Friday – Saturday, 9 a.m. – 8 p.m.; and Sunday 10 a.m. – 6 p.m.   770-679-1686