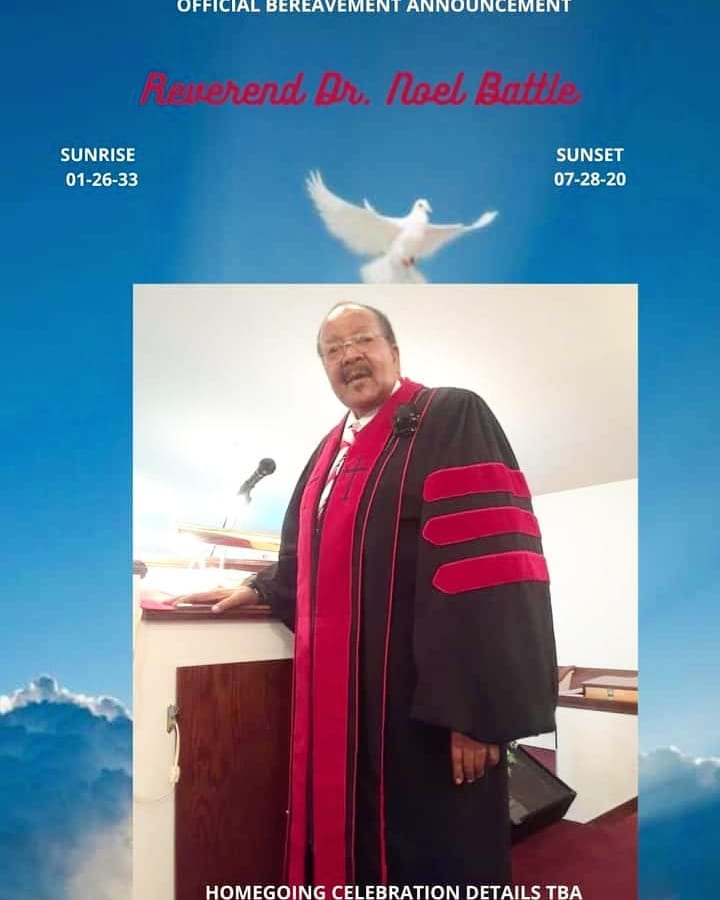 The city of Stonecrest is preparing to receive the late Rev. Dr. Noel Battle, who will lie in state for public viewing at City Hall on this Friday, Aug. 7, 1 to 4 p.m.
Rev. Battle, founder of First Comfort Missionary Baptist Church in Decatur, passed away on July 28. He was 87.
"The Rev. Dr. Noel Battle was an important national civil rights and community leader for decades. I knew him personally, and he was one of my heroes and inspiration for creating the City of Stonecrest," said Mayor Jason Lary.
Stocks Funeral Home Kirkwood Chapel, Inc. is handling the arrangements and will provide additional information.