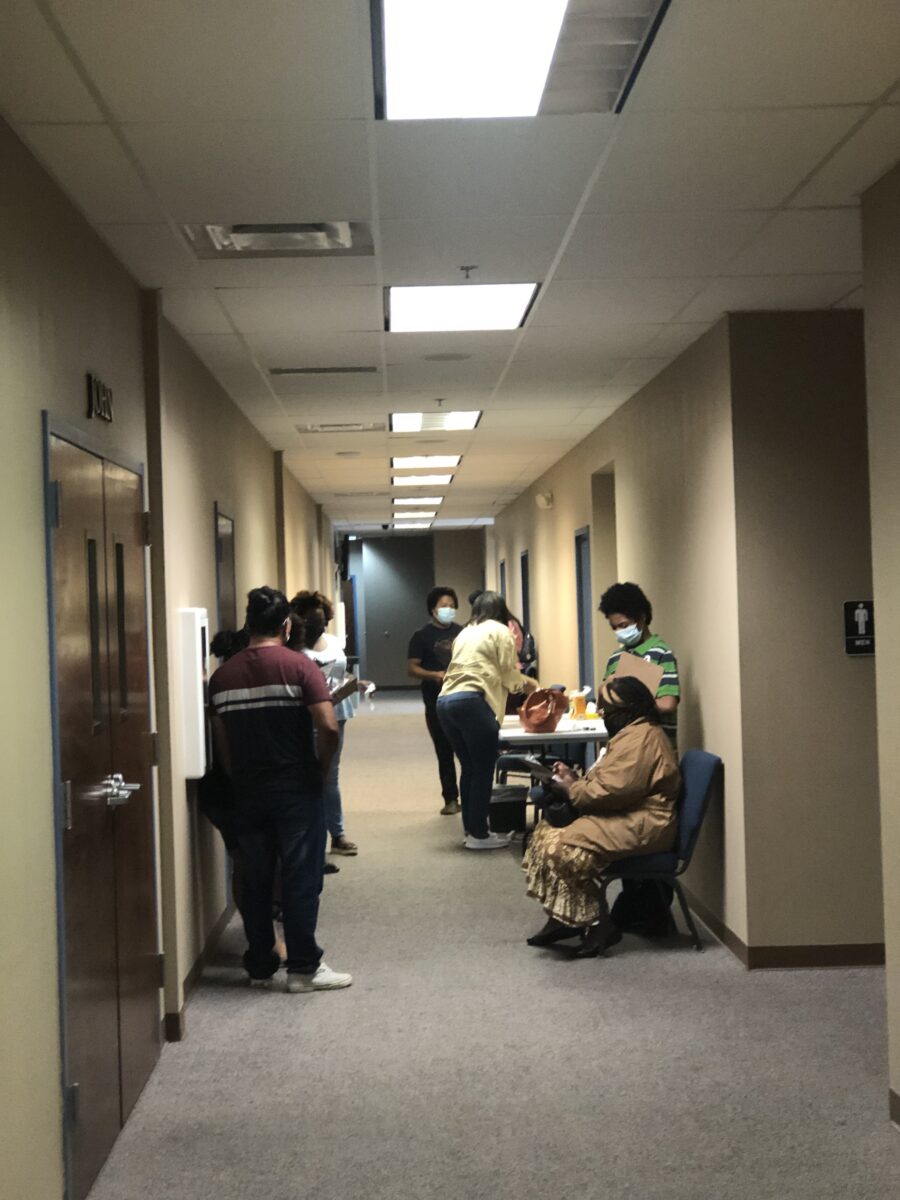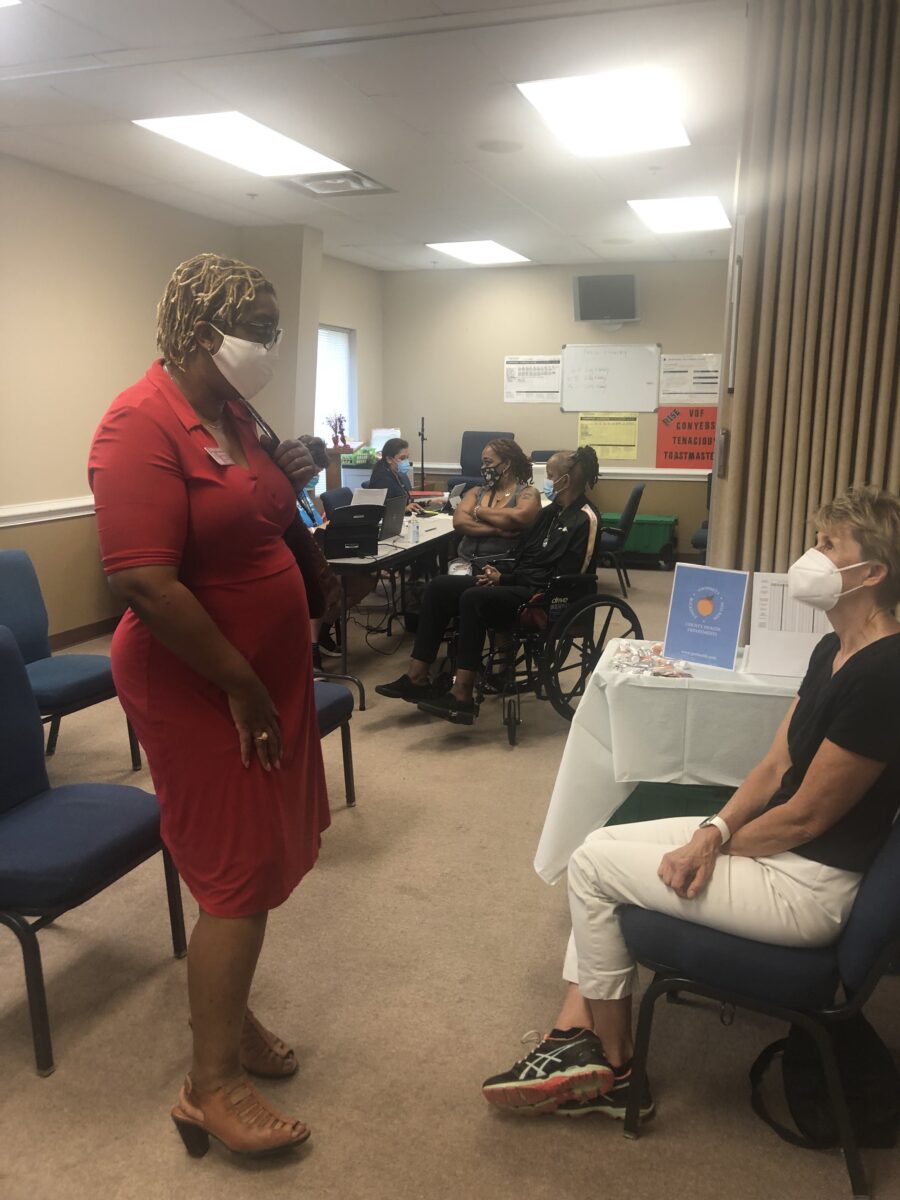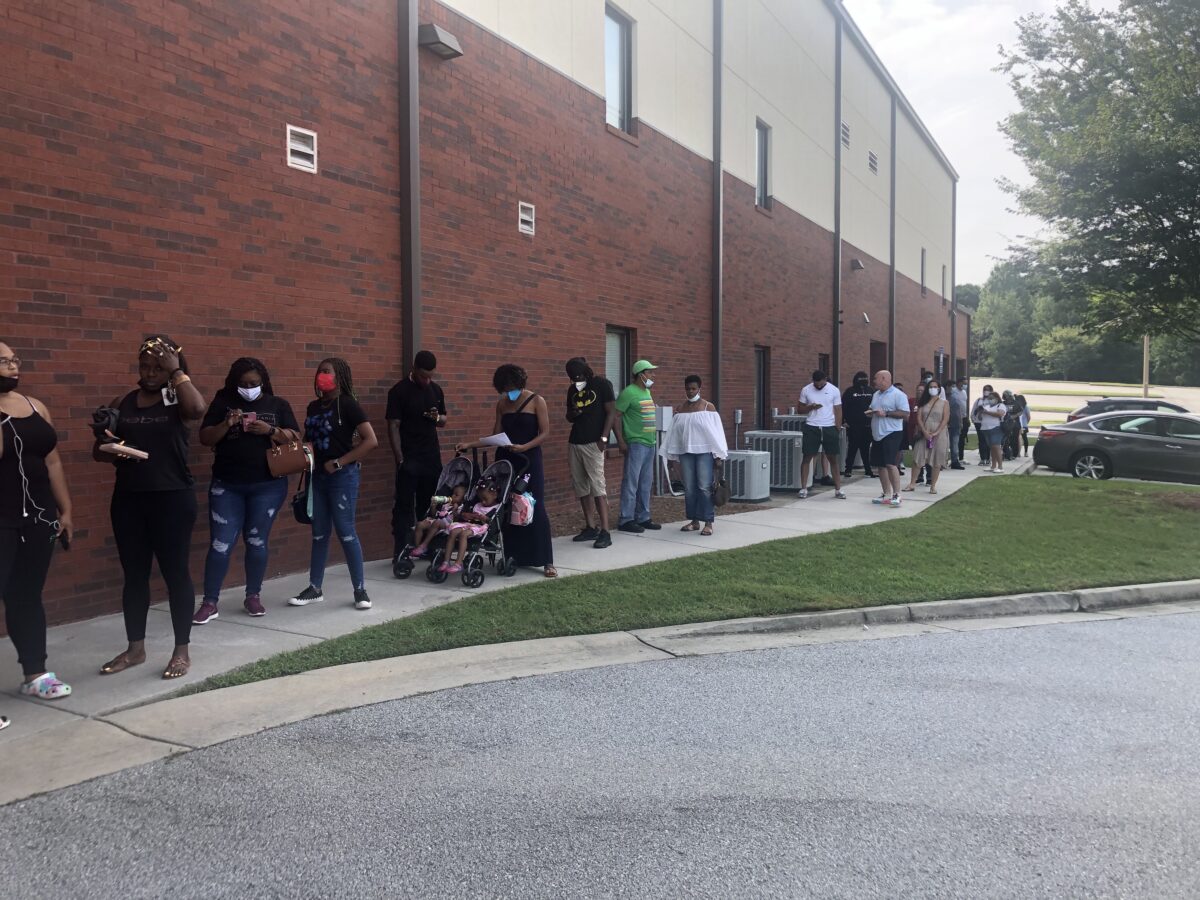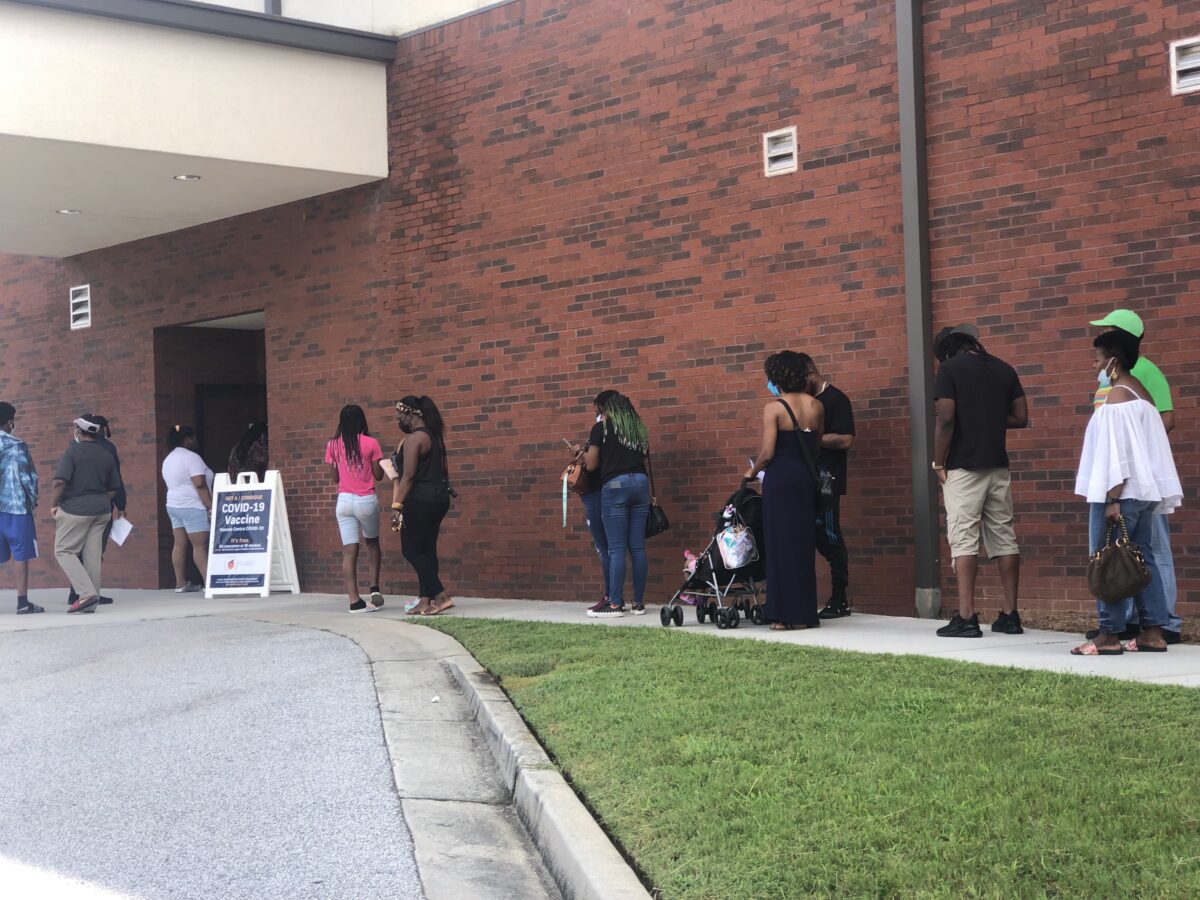 CONYERS–A long line of people formed at Voices of Faith Church's Rockdale County campus, 1290 Sigman Road, early on Sunday (Aug. 22) morning, ready to roll up their sleeves for the COVID-19 Pfizer vaccinations.
Teams from the Gwinnett, Newton and Rockdale Health Departments were on hand to dispense the Pfizer shots. Today marked the health departments' second visit to Voices of Faith, which is under the leadership of Gary Hawkins, Sr. The first vaccination event, hosted by State Rep. Karen Bennett, was held on Aug. 15 at the church's main campus at 2500 Rockbridge Road S.W. in Stone Mountain.
State Rep. Doreen Carter joined Rep. Bennett in supporting the second event at Voices of Faith's Rockdale campus. The vaccinations were provided free of charge from 9 a.m. until 2 p.m. in Rockdale.
Bishop Hawkins thanked the state representatives for hosting the events at Voices of Faith.
"We had great turnout. They were lined up when I arrived and they were still coming after the 9:30 a.m. service," said Bishop Hawkins, who was headed to the 11:30 a.m. service at the Stone Mountain campus. "I thank God that so many came out. It is imperative for everyone to get their vaccination—that's the only way that we're going to stop spreading the coronavirus.  I'm going to continue to encourage as many as I can, especially young people, to get the shot."
Rep. Carter said she, too, was elated to see so many people lined up.
"The turnout was amazing. They were lined up when I got there. I think people want to take advantage of getting the shot and they will come out, if it is available in their community," said Carter. "We just have to keep offering the vaccine."
Hopewell Baptist Church, under the leadership of Bishop William L. Sheals, partnered with Elite Medical Associates to also provide free Pfizer vaccinations on Sunday, Aug. 22. COVid-19 testing was provided on Saturday, Aug. 21. Both events were held at the church's campus in Norcross( Gwinnett County).
Photos provided