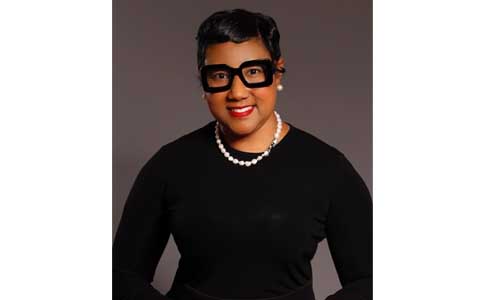 DeKalb County Commissioner Lorraine Cochran-Johnson will host a special webinar to provide information to residents interested in starting an online business.
The Global Marketplace Online Sales Webinar will occur Thursday, Sept. 3, 6 p.m., and will feature technology experts, web developers and specialists who will share tips to maximize online sales using Google analytics and search engine optimization (SEO) as well as on- and off-page optimization.
With the decline in brick-and-mortar shopping due to the spread of COVID-19, many residents have either lost their jobs and many small businesses have had to significantly reduce their employee base. Cochran-Johnson feels giving them options to counter those losses is a step in the right direction.
"Economic development has always been a key initiative among my District 7 priorities," said Cochran-Johnson. "It is my goal that this webinar will equip residents with a way to find new or multiple sources of income through entrepreneurship."
Cohosted by Fariz Morani, CEO of Access Loans and Financing LLC, the Global Marketplace Online Sales Webinar will teach attendees about the importance of social media visibility and marketing and will share how online sells have increased seven-fold due to COVID-19.
"We are at an interesting and critical time financially in the United States," said Morani. "Many entrepreneurs who relied on a more traditional business model have had to adjust to include online options. This webinar will help current and aspiring business owners develop a strong online presence."
Attendees will learn about the benefits of operating an online business and the trends currently creating the highest impact in the marketplace. Information on how to choose what products to sell will be shared as well as tips on how to create high-quality content using imagery and product descriptions.
Other topics of discussion consist of beginner, intermediate and advanced selling concepts coupled with the importance of building strong customer relationships and utilizing patron reviews and feedback.
The Global Marketplace Online Sales Webinar is free and open to all DeKalb County residents. Interested individuals should register at https://bit.ly/3ln02Rk.
For media coverage or to schedule an interview with Commissioner Cochran-Johnson, email amslocum@dekalbcountyga.gov or call 470-889-4213.